This business segment supplies compact basic fans and customised solutions to industrial plant engineering companies and contractors all over the world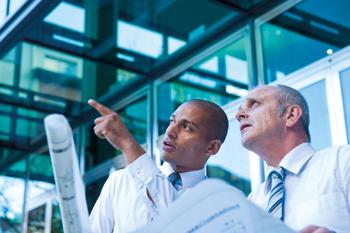 The extensive know-how of one of the most traditional companies, Pollrich Ventilatoren, guarantees ongoing innovation in the field of heavy duty centrifugal fans.

Executed units with a flow rate of 1 million m³/h and 35,000 Pa, at process temperatures up to 450 °C, and drive ratings up to 4 megawatts are current applications for Pollrich.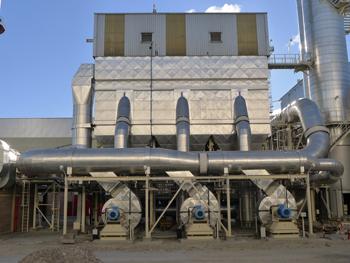 The substantial portfolio of standardised basic fans rests upon a modular design system of 21 impeller sizes [400 to 4000 mm] with 10 different diameter ratios and 8 distinct blades geometries.

A system which allows adapting the fan design to an amazing number of application cases – and this to reasonable costs and delivery schedules.

Special operational process conditions are checked by using flow simulation techniques and FEM calculation in close cooperation with the R&D department.

Industry topics:
Power generation
Dust removal technology
Wood drying
Surface treatment
Paper industry
Petro chemical industry
Chip and fibre board
Steel mills
Textile machinery
Termal processing
Cement industry
---
Manufacturer of heavy industrial fans with production and headquarters in Germany. Individual and tailor-made exhaust air solutions for industry.
The extensive know-how of the traditional company DLK Ventilatoren guarantees continuous innovation.
Contact
DLK Ventilatoren GmbH
Ziegeleistr. 18
74214 Schöntal Berlichingen
Phone: 0049794391020
Fax: 00497943910210
Email:
info@pollrichdlk.com